Canvas is to cotton what cardboard is to paper. By this, we mean that they are both made from the same fibres but one is a thicker, more durable material.
Canvas is plain-woven fabric that has been essential in some of humankind's most significant milestones, commonly being used to make tents and boat sails thanks to its high water-resistance.
It is made by weaving thick cotton yarns, and sometimes linen, together and is an off-white/beige textile with a few tiny dark spots.
Being such a versatile fabric, canvas is not only used to create everyday items such as bags and home textiles, but it also favoured amongst artists as a painting medium.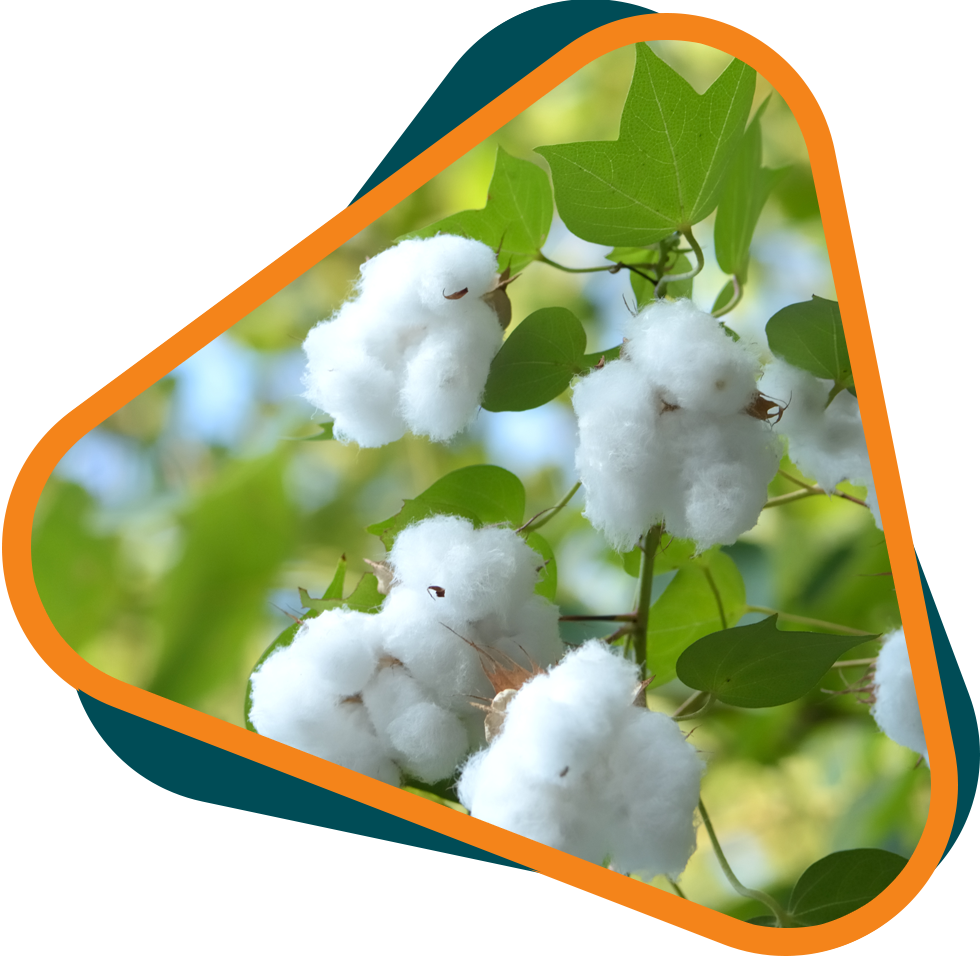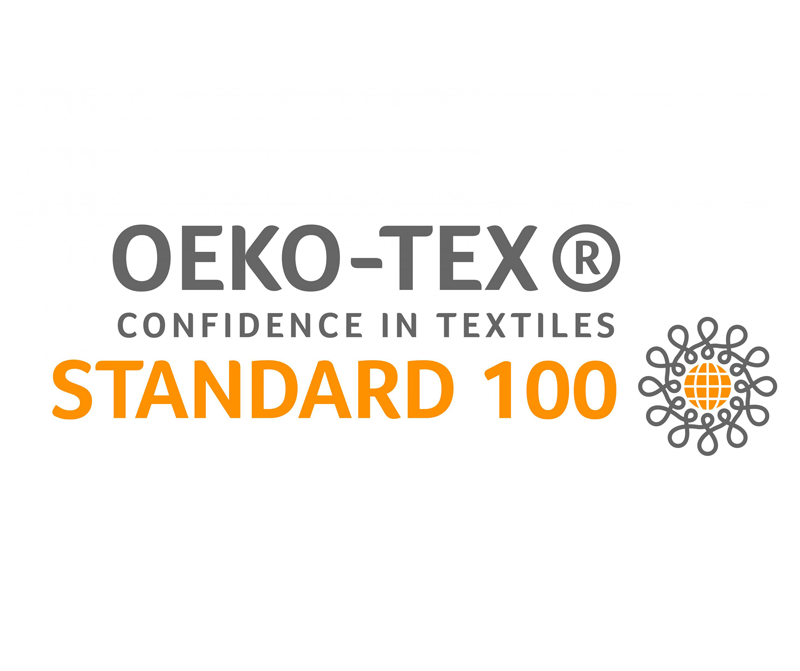 This is a standard canvas and the one that we use for the majority of our products.
Duck, which comes from the Dutch word for cloth, is more tightly woven than organic canvas and can only be made from cotton. It comes in a range of weights from 7oz to 18oz making it suitable for a wide range of purposes, and it is a sturdy fabric that holds it shape well. Due to its high thread count, it feels and looks a lot smoother than conventional canvas which means it works well for bags.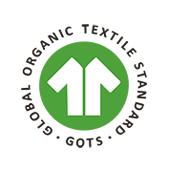 Also known as 'conventional canvas', this material is made using rough, wide organic cotton fibres with a relatively loose thread. The GOTS certified cotton that we use means that the cotton plant was harvested without the use of any pesticides or harmful chemicals and processed organically to make a high-quality fabric.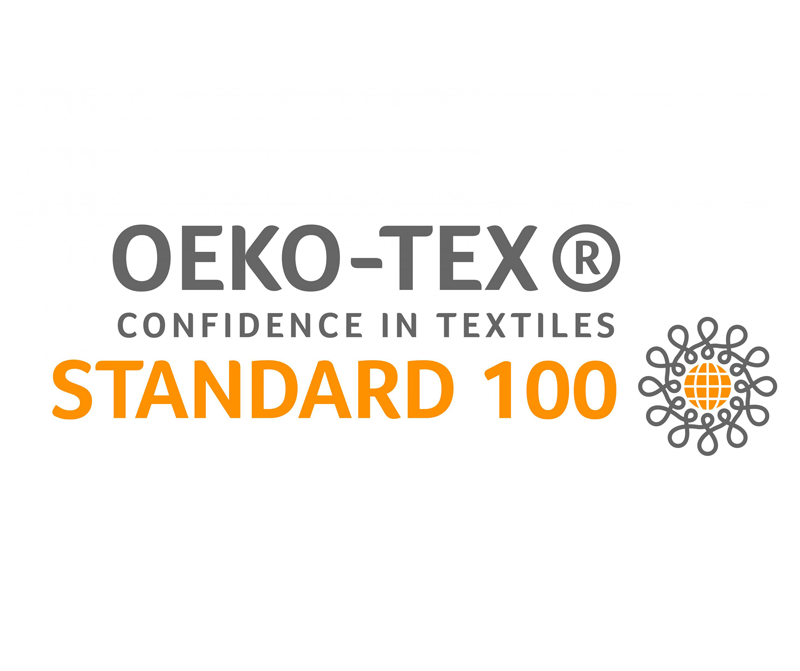 The result of combining polyester with cotton canvas is an even stronger and more durable material known as poly-cotton canvas. The typical mix is 40% polyester and 60% cotton and it is woven into the yarn rather than the weave allowing for a smooth finish.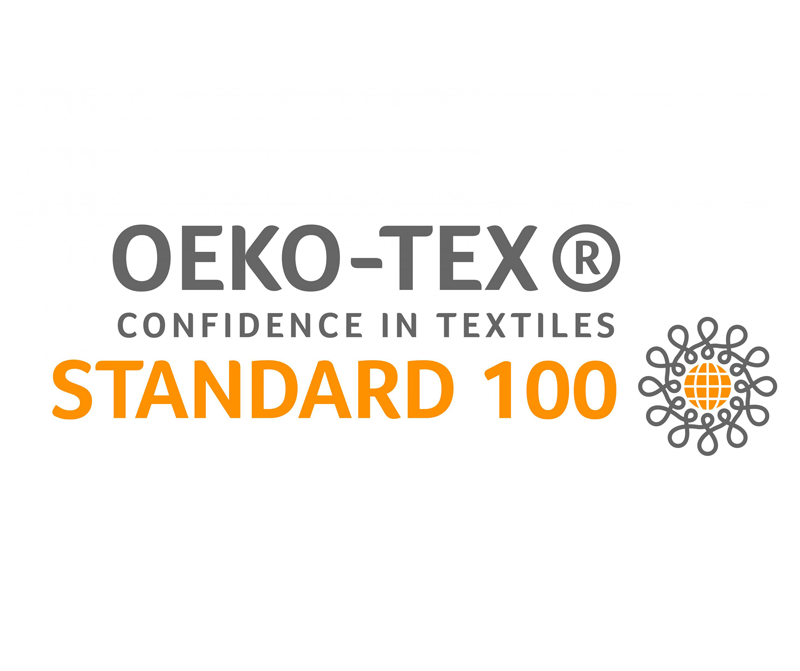 Twill canvas is identifiable by its unique weave. The weft thread is woven over one and under two, or more, warp threads to create a diagonal weave pattern. This also creates a very lightweight fabric that makes for a great printing surface.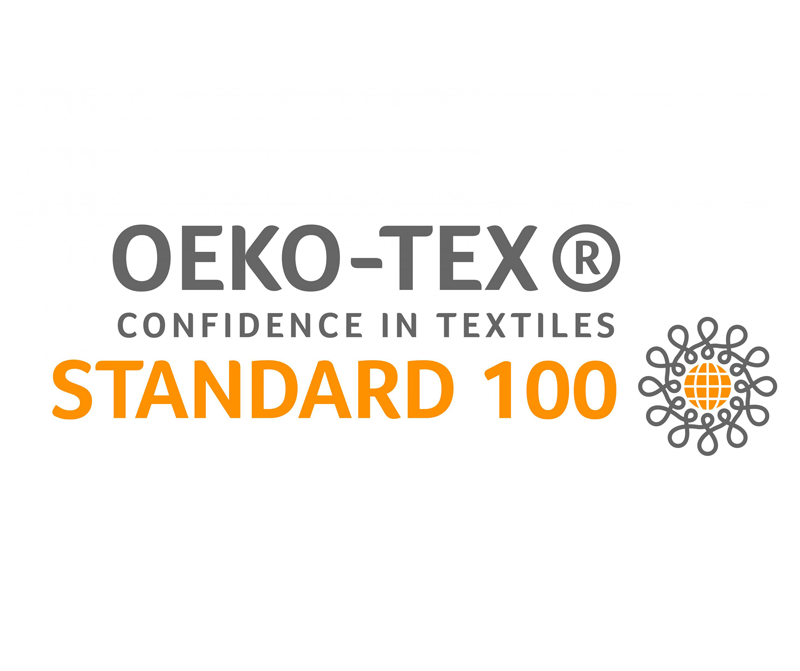 Oil cloth is tightly woven and treated on one side to give it a waterproof and wipe-clean finish. Traditionally this coating was made from linseed oil (hence the name oil cloth) but it is now more commonly made using PVC. This particular type of canvas is popular for table cloths.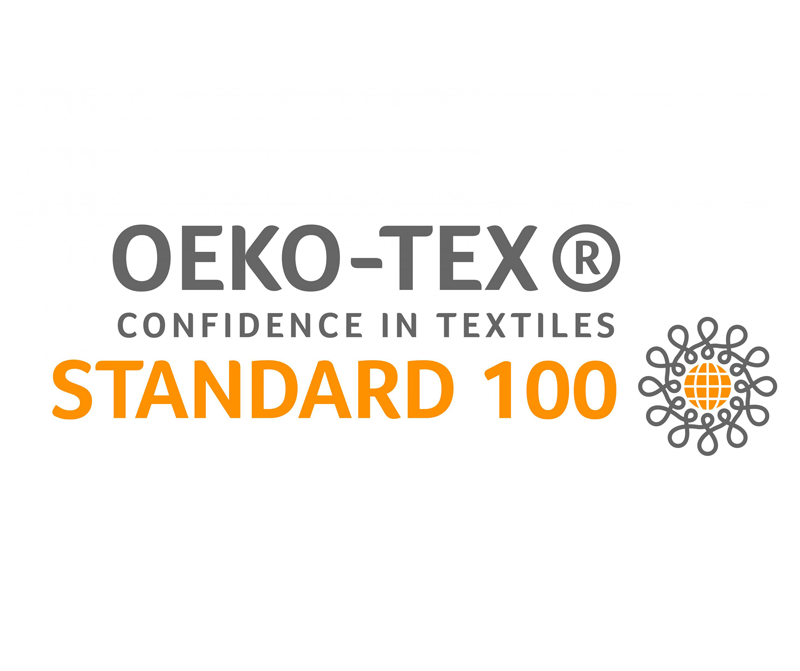 A gridded fabric that is held together with water-soluble glue giving it the same rigid finish as starch. Waste canvas is useful when working with hard-to-manage fabrics and is popular for cross-stitching.
Need more information about our eco certifications?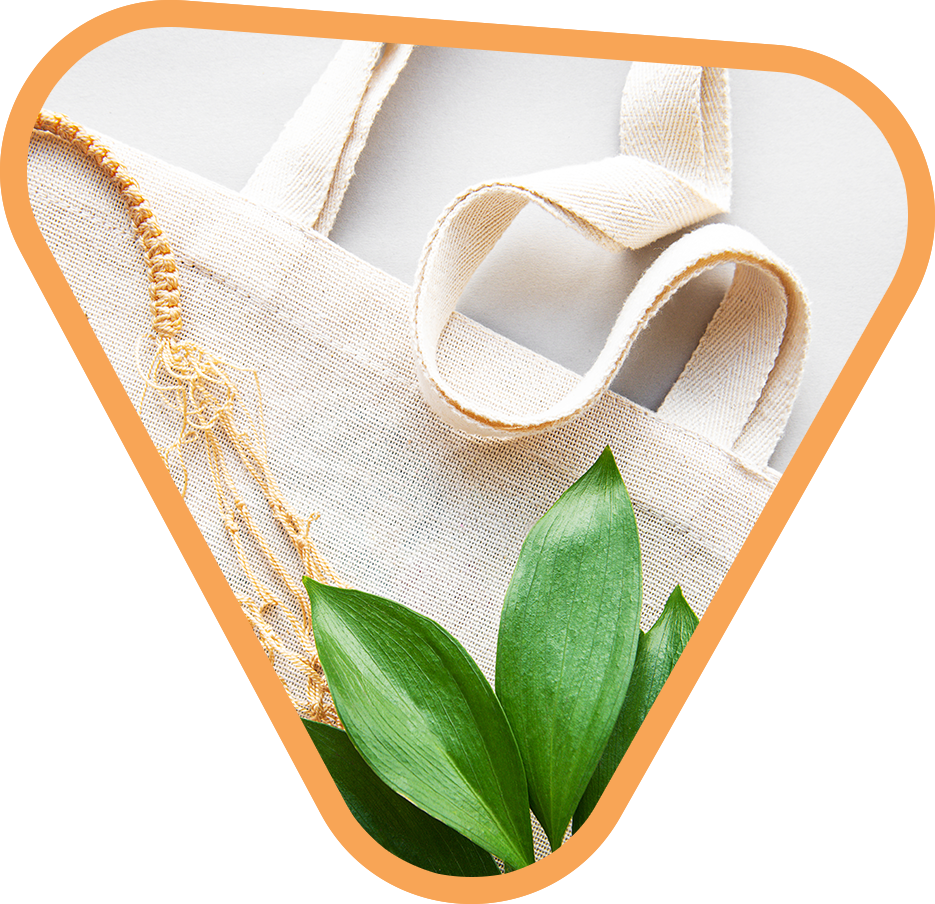 Canvas takes its name from the Latin word 'cannabis' as the material was originally woven from hemp. Although you can still find hemp canvas on the market, this has become a rarity with canvas now being synonymous with cotton.
People in ancient India began weaving cotton into canvas around 1500 BC by twisting two single yarns of cotton together and tightly weaving them to create a thicker and weightier material. The yarn is created using the rougher plant fibres which is why natural canvas is slightly more abrasive than cotton.
Canvas is one of the strongest fabrics in the textile industry and, although it is most known for being a material for painting on, it has become a popular choice for upholstery, accessories, home textiles and bags.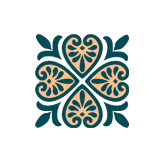 It provides the perfect surface for printing and decorating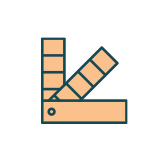 Its colour retention quality is one of the best among woven fabrics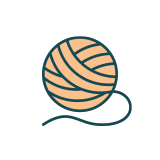 It is a fabric that is easy to care for and requires very little maintenance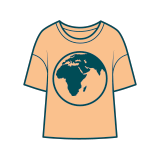 It is highly durable and one of the most versatile sustainable materials Are you unable to find the product you're looking for?
Spot cleaning is recommended on canvas to prevent changes in the stiffness or structure of the material from laundering. Natural canvas is also susceptible to shrinkage if put in a washing machine so this should be avoided.
Once it has been cleaned, it should be left to air dry so that the shape of the product is preserved. Ironing and steaming is also acceptable to remove any wrinkles.
Cotton canvas is available in different weights which is determined by the thickness of the yarn that makes up the material. The weight can be measured either in GSM (grams per square metre) or in OZ (ounces per square yard).
8oz (270gsm)
This is the lightest canvas weight commonly used for painting but it is also a good option for shopping and tote bags.
10oz (340gsm)
A slightly thicker canvas and the most popular weight for promotional bags and apparel.
12oz (406gsm)
A durable and thick canvas that is ideal for makeup bags and pencil cases.
18-20oz (610 - 678gsm)
The thicker canvas weights that are less commonly used and more suitable for high-end products or items that require a sturdier finish.
The weaving process is the method of interlacing the threads of a specific material using two basic components known as warping and wefting. The warp yarns run lengthways and are held tensely in place whilst the weft is drawn through and inserted over and under the warp. Weaves are aimed at enhancing the appearance of the final product and providing a variety of looks and designs so that you can create something that fits a specific purpose or audience.
Canvas can be woven in two types of patterns.
Plain Weave
The standard weave pattern for canvas fabric created by passing each weft yarn under and over each warp yarn as you alternate each row. It provides a nice smooth, flat surface perfect for printing and branding.
Twill
Twill is most notably characterized and regarded by its diagonal weave. This pattern is created by weaving the weft thread over one and under two (or even more) warp threads to give an appearance of diagonal lines. It creates a very lightweight fabric and makes for a great printing surface.
Needle Point Canvas
An open-weave fabric with small holes in between the yarns. It is mainly used in needlepoint embroidery.
Canvas fabrics can be easily dyed after they are bleached. The grey canvas goes through a process of scouring and bleaching which removes starch, sizing or any finishes applied to the fabric which can interfere in the process of dyeing. Such a fabric is called RFD (ready for dyeing).
Canvas is dyed either using the process of yarn dyeing where the yarn which makes the fabric is dyed in the desired colour or by piece dyeing where the grey fabric is dyed.
To match colours the TCX or coated Pantone is used. This is a universal colour guide used to standardise colour matching within the textiles industry.
The process of dyeing involves shrinkage of fabric which also adds up to the cost of a dyed fabric.
Being that canvas is made using cotton fibres, it can be dyed using the same methods as cotton which you can explore further on the cotton page.
It can also undergo two other processes:
Vegetable Dye
A natural, chemical-free, dye made using vegetables and plants. It's a sustainable method of dyeing as there is no environmental impact and you can achieve a wide range of beautiful, vibrant colours. However, this method lacks the colour matching precision that you would get through other methods of dyeing.
Botanical Dye
Similarly, botanical dyes are natural and made using parts or all of a plant which makes them extremely environmentally-friendly. Unfortunately, the colour may not be as long-lasting as synthetic/chemical dyes and it can be quite expensive.
Finishing, as the term implies, is the final step in fabric production. Hundreds of finishes can be applied to textiles, and the methods of application are as varied as the finishes.
Some finishes change the look and feel of the canvas whilst chemical finishes will usually add special characteristics such as fire and water resistance.
Laminated
Available in gloss or matt and can be applied to canvas to make it even stronger, sturdier and more durable. This is a great finish when creating a bag or product that is required to hold its shape. The three types of lamination we use are PP, which uses less plastic, LDPE, which is more recyclable, and HDPE.
Fused
When another material is stuck to the canvas using a glue such as an inner lining for a bag or jacket.
Stiffened
The fibres are treated with starch to help stiffen the fabric allowing it to hold its shape.
Waxed
A wax coating is applied to the surface of the fabric to make products that are more suited for outdoors such as bags and jackets.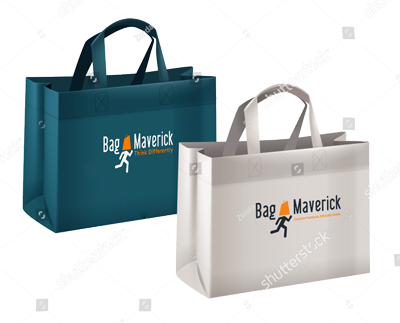 Canvas can easily be branded with your artwork using a variety of techniques. Learn more about each one here.
Choose from a range of print techniques :
• Screen Printing
• Digital Printing
• Transfer Printing
• CMYK Printing
• Tonal Printing
• Embroidery
• Foil Printing
• Glitter Printing
We can provide canvas with various certifications such as: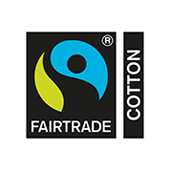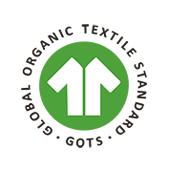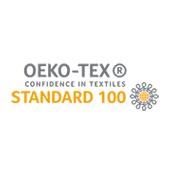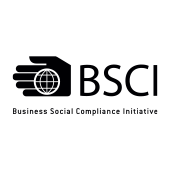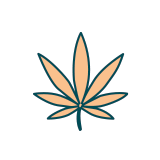 Canvas was originally woven from hemp whilst modern canvas is made from cotton
It is naturally water-resistant which is why it is often used to make outdoor products such as tents
It is so durable and tear-resistant that it's windproof which is why it is used to make sails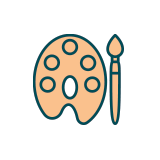 Amongst its many uses, canvas has been a popular material for oil paintings since the early 15th century
All projects
Cosmetic
Gift
Promotional
Whatever your project,  Bag Maverick can deliver