Dubbed the 'golden fibre', jute is one of the most commonly used fibres in the world, second only to cotton.  
It is a long, soft and shiny fibre with a length of 1 to 4 metres and a diameter of 17 to 20 microns and is one of nature's strongest vegetable fibres.  
The strong threads made from jute fibre are used worldwide in sackcloth and help sustain the livelihoods of millions of small farmers.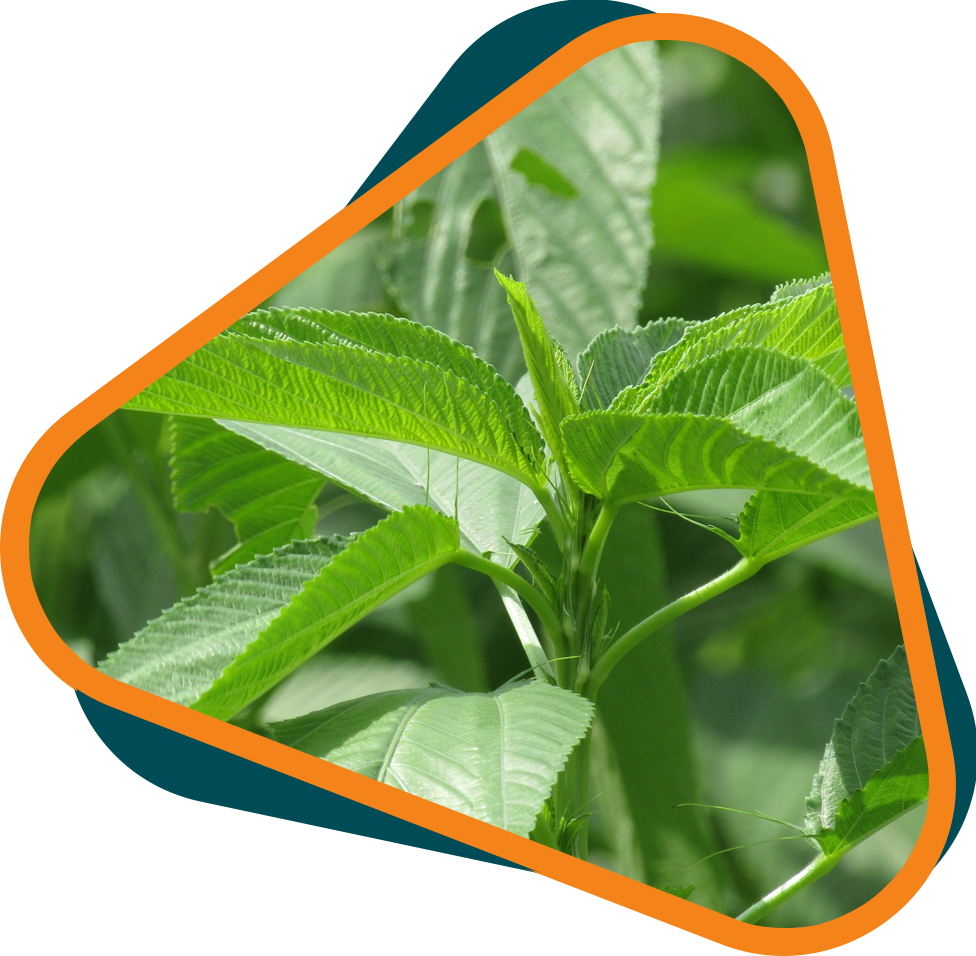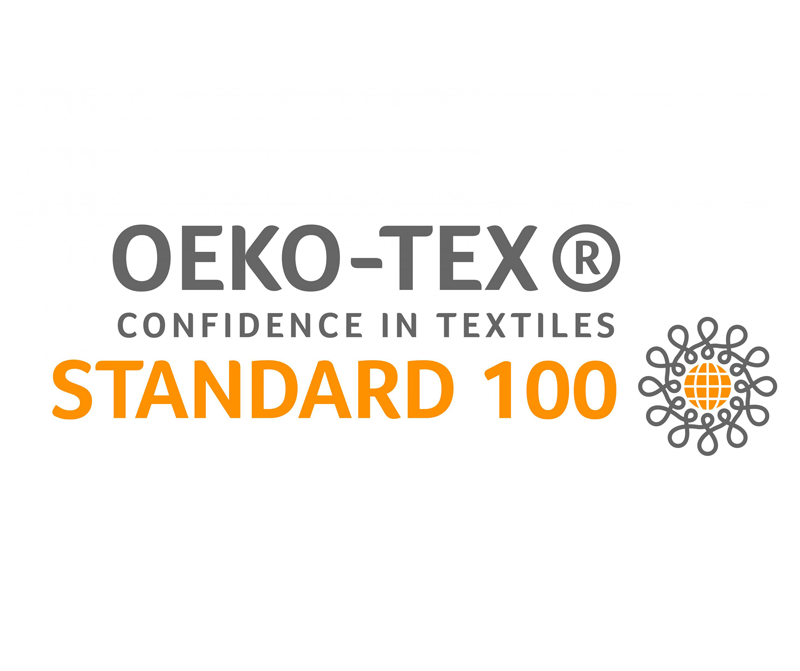 This hybrid of white and tossa jute, known as mesta, is our jute of choice and the one we use to create the majority of our jute products. It is Oeko-Tex certified and we use it because of its desirable textile properties such as strength, lustre and good microbial resistance.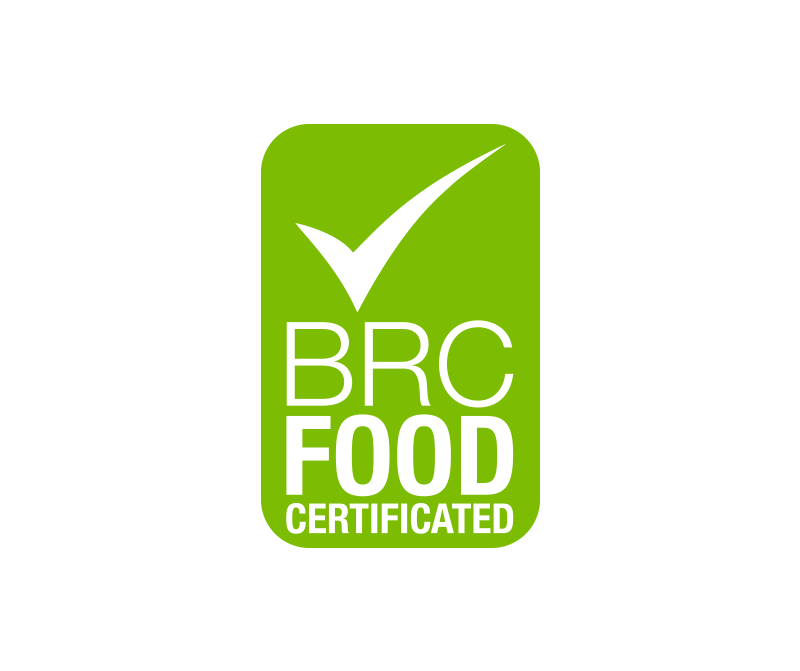 In order to create a jute product that can be used for food packaging or storage, we treat the fibres with a non-toxic vegetable oil and RBO technology. This produces a hydrocarbon free jute that can safely be in contact with food for long periods of time, i.e. food grade.
This fabric, also known as Juco, is produced by mixing jute and cotton fibres in definite proportion to create a new kind of textile product that can act as a substitute for cotton textile. It allows you to get the best of both materials such as the structure and durability of jute and the premium feel of cotton.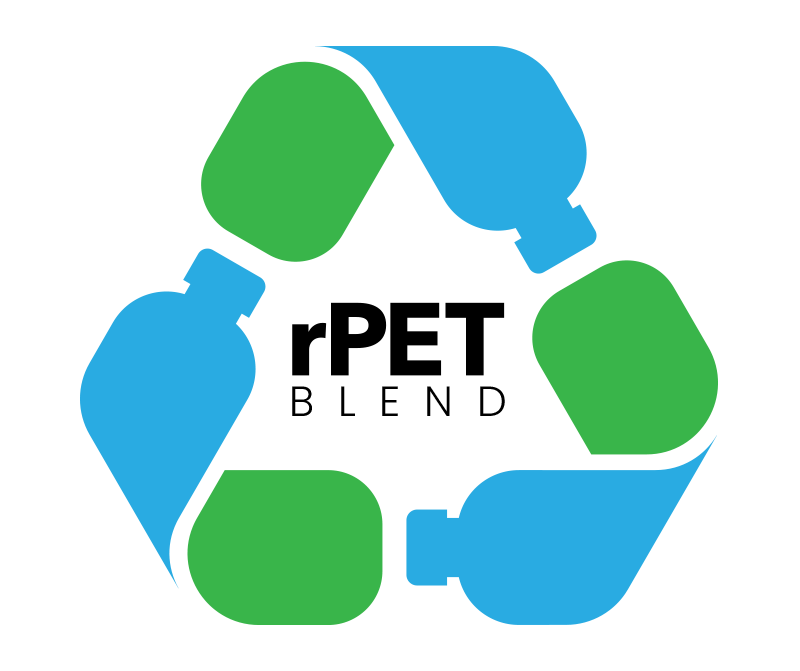 This is one of our newest fabric types where we mix jute fibres with recycled polyester (RPET) to create a multifunctional, eco-friendly material. The addition of the RPET fibres make the fabric softer on the skin and allow for more movement which makes it a popular choice for bags and apparel.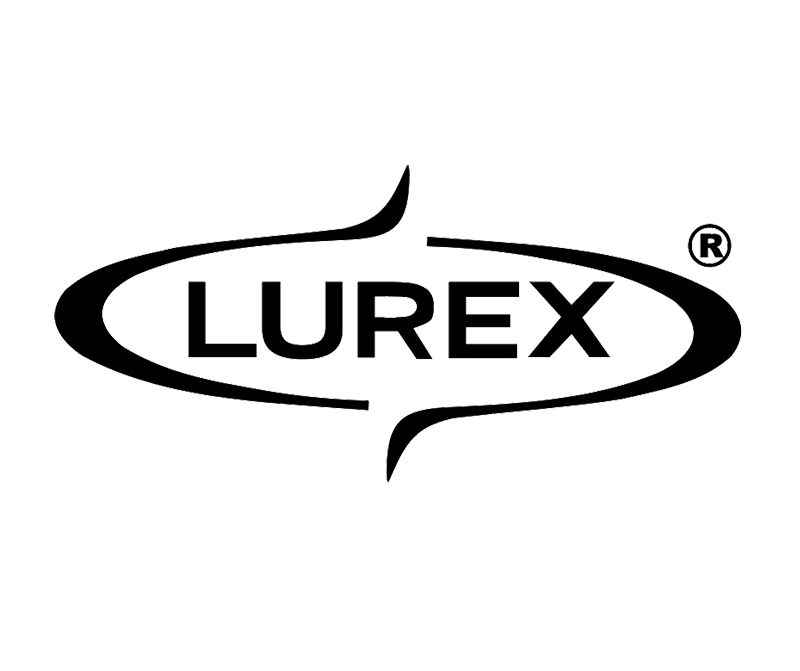 This type of jute has a beautiful and subtle finish with gold and silver stripes interwoven into the fabric which makes it a popular choice for our festive Christmas products. It has all the properties of conventional jute but with the addition of these stunning colours.
This type of jute is very rare because the jute plant is a feeder crop so generally uses very little chemicals during harvesting anyway. An organic jute will be completely free of any pesticides or fertilizers and have a GOTS certificate.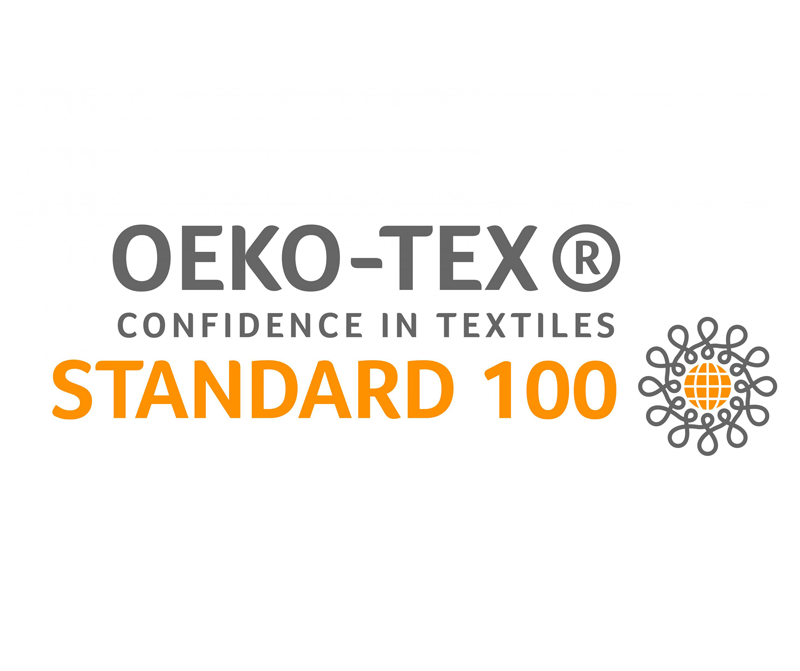 Jute felt or non-woven jute is created by tightly compressing the jute fibres rather than weaving them to create a fabric. It has great insulating properties which is why it is typically used as carpet underlay or in building materials.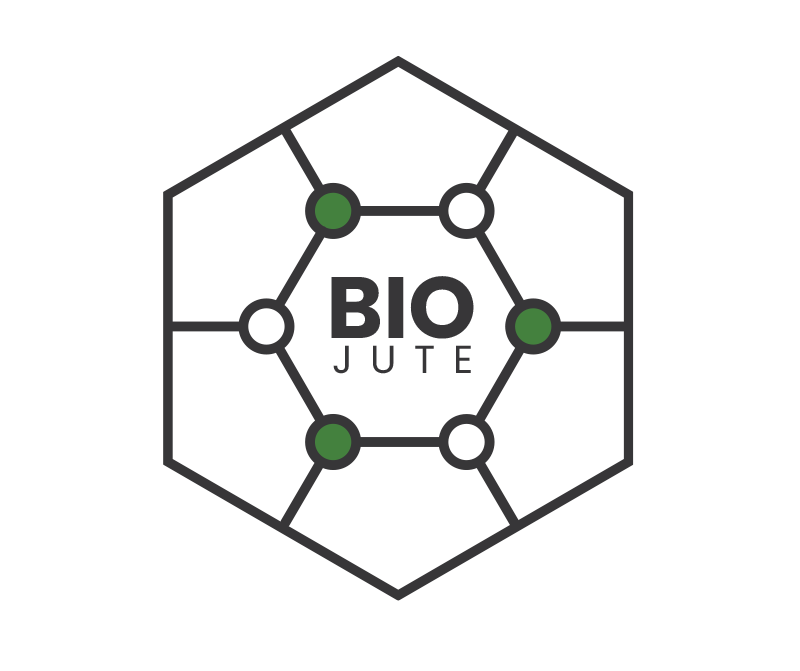 Bio-jute, or geo-jute, is made from unbleached jute fibres and is typically used to make lightweight, biodegradable netting that prevents soil erosion. It isn't one of our most requested types of jute but we can create it when asked.
Need more information about our eco certifications?
Jute, which is sometimes referred to as burlap or hessian, is a fibre that is extracted from the jute vegetable plant by hand. This plant is a rainy season crop that takes around four to five months to mature and is harvested every year from June to September.
The process of extraction is called retting and it involves the jute stems being bundled together and immersed in slow running water, then stripped to remove the non-fibrous matter.
The long, silky fibres can then easily be separated and combed into long strings which are spun into yarn at jute mills and later woven in factories to create beautiful jute products. 
We procure our jute from India, which is the world's largest producer of jute, using ethical methods and environmentally-friendly practices.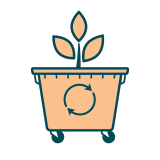 It's recyclable and takes less than two years to biodegrade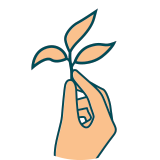 It is a fast-growing crop that only takes 100-150 days to grow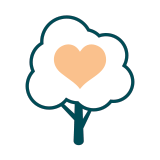 It consumes 15 times more carbon dioxide than the average tree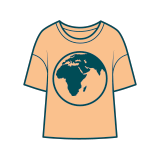 The jute industry supports roughly 5 million people in the poorest regions Are you unable to find the product you're looking for?
Jute cannot be washed as water causes the fibres to turn yellow and, since it absorbs and retains water really well, this will permanently discolour your jute product.
Instead, you must spot clean jute using a damp cloth to remove any small stains or dirt.
The fact that jute cannot be washed makes it an even more sustainable fabric because it requires little maintenance and doesn't use water or release any microfibres through cleaning.
Jute can be finished with a chemical to create a washed jute (bio-jute) that is able to cleaned and we can supply this type of jute if required.
The weaving process is the method of interlacing the threads of a specific material using two basic components known as warping and wefting. The warp yarns run lengthways and are held tensely in place whilst the weft is drawn through and inserted over and under the warp. Weaves are aimed at enhancing the appearance of the final product and providing a variety of looks and designs so that you can create something that fits a specific purpose or audience.
Jute can be woven in various patterns.
Plain Weave
The simplest and most common weave, plain weave provides a flat and tight surface which is really effective for printing and custom finishes. It's made by simply passing each weft yarn under and over each warp yarn as you alternate each row.
This weave can take a number of different structures including leno or gauze.
Herringbone
This weave pattern is a broken twill weave that makes a distinctive V-shape. It gets its name from the fact that it resembles the skeleton of a herring fish. It's quite a common choice for jute rugs.
Basket Weave
This is a checkerboard pattern where the warp and weft threads are interlaced to form a criss-cross design. It produces quite a thick and large pattern which makes the end product more durable and structured.
Matt Weave
This is thinner and smaller than basket weave although it takes the same pattern. It's a more practical choice for tote bags and pouches as it has more flexibility and feels slightly softer.
Jacquard
Jacquard weave is more complex and is used to create elaborate designs and patterns. It is common for home textiles such as cushion covers and curtains.
Jute is measured by the weave count rather than GSM. The weave count refers to the number of threads within a one inch area of woven fabric; therefore, a fabric with a higher weave count will be tougher and more structured whereas a lower weave count will be softer and more supple.
Here are the weave counts that we offer for jute.
14x15
This is the standard weave count that we use and is most popular for tote bags. It has a weight of 295gsm.
11x11
This is quite a loose weave and is popular for sacks as they need more flexibility and movement. It has a weight of 260gsm.
13x13
This is a popular weave count for jute bags used in supermarkets and is one of our cheaper options with a weight of 275gsm.
17x17
This is a tighter weave and not as common, probably because it is more expensive to produce. It weighs 240gsm.
10x10
A very loose weave that is typically used for leaf and vegetable sacks and has a similar look and feel to a 9x9 weave count.
Jute must be well prepared before it is dyed. It should be scoured, bleached and neutralized through washing so that the dyes are applied evenly.
The Pantone colour system is used to typically state the colour to which the fabric is dyed, usually TCX or Solid Coated Pantone references. All our dyes are REACH compliant.

Pigment Dyeing
This will give the effect of a more washed out look as the colour matching is not precise and there is no chemical reaction taking place so the colour will not hold as well.
The process involves giving the jute fibres a positive electric charge to form a magnetic bond with the pigment dye which has been negatively charged. A binder is then added to lock the pigment in place.
Reactive Dyeing
Reactive Dyeing: These are dyes that react with the fibre to form a covalent bond that is highly difficult to remove which means that it is a colour-fast dyeing method. This also means that it is quite expensive but the bright colours that it produces makes it worth every penny.
There are two main steps in the process of reactive dyeing – exhaustion and fixation. Exhaustion is when the bleached jute fabric is dipped into a bath containing a reactive dye and glaubers' salt where it is left to sit for an hour. Then fixation occurs by adding sodium carbonate to the dye bath – a fixing agent that established the bond between the dye and the fibres.
Finishing, as the term implies, is the final step in fabric production. Hundreds of finishes can be applied to textiles, and the methods of application are as varied as the finishes.
Some finishes change the look and feel of the jute whilst chemical finishes will usually add special characteristics such as fire resistance and scents.

Softening
The jute fabric is passed through a machine with many corrugated rollers whilst being sprinkled with oil. It is then left to lie for a few hours allowing the oil to thoroughly permit the fibres and soften the jute.
Calendaring
This is when fabric is sent through heated, pressurised rollers that give the fabric a smooth, lustrous (shine) finish, used for upholstery fabric.
Chemical Finishes
Chemical finishing techniques are available to improve function and properties.
Starch Stiffened: a technique used to stiffen jute so that it holds its shape. A liquid starch is brushed over the surface of the jute or to specific areas that require stiffening.
Fire Resistance: most fibres burn and could be a potential death hazard- by law upholstery fabric has to be treated with a flame-resistant finish.
Washed: this jute has been processed for longer to ensure that it is softer so that it feels more comfortable against the skin. This is ideal for jute apparel and home textiles.
Scented: a chemical that is applied to give the jute fabric a specific smell such as chocolate or roses.
Antimicrobial: an advanced additive that is built into the fabric to inhibit the growth of harmful microbes by up to 99.9%.
Water Repellent: finished with a chemical that makes the jute resistant to water so that it can be used for sand bags and building materials.
Rot Proof: jute naturally decomposes at a fast rate so a rot resistant jute is necessary for creating roofing and building materials
Waxed: waxed jute is typically used to make twine as it enables the material to catch fire easily and safely.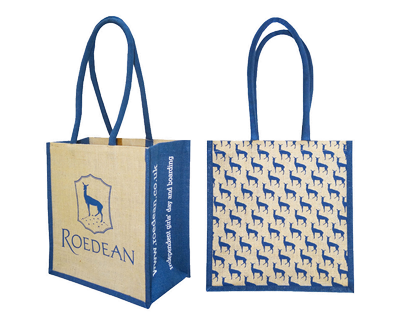 You can add your artwork or branding to jute products using one of these professional printing techniques.
• Screen Printing
• Heat Transfer Printing
• Digital Printing
• CMYK Printing
• Foil Printing
• Tonal Printing
• Embroidery
We can provide jute with various certifications such as: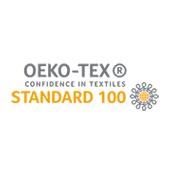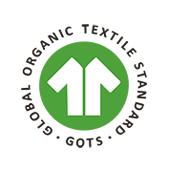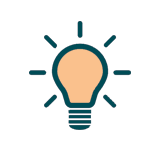 The jute plant requires 5 – 8cm of rainfall a week, and more during the sowing period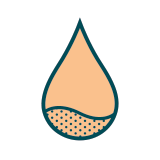 Jute is a feeder crop that adds nutrients back into the soil improving the land for the next rotation of crops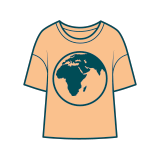 Jute plants consume 15 tons of carbon dioxide which is more than the average tree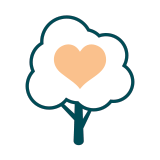 On average,  jute plants grow to a height of 10 – 12 feet (3 – 4 metres) before being harvested
All projects
Promotional
Retail
Whatever your project,  Bag Maverick can deliver