Let us do all the hard work for you.
We are more than just a supplier and buying partner of sustainable promotional products. We aim to add more value to our clients by providing end-to-end support with the supply chain from establishing the clients' needs and developing the product right down to delivering it to their doorstep.
We are a complete sourcing solution that removes the responsibility from your shoulders onto ours.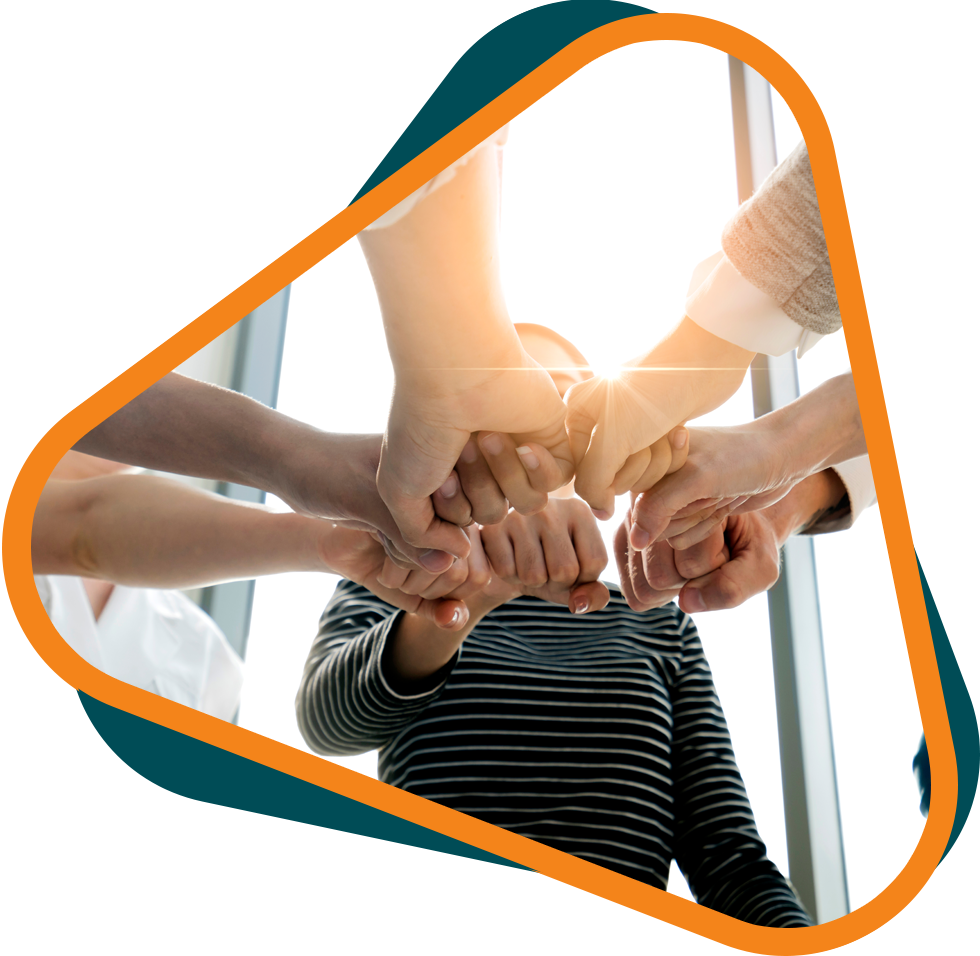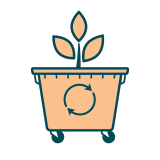 We accept projects of any size from anywhere in the world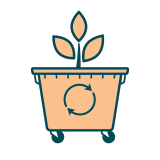 Our services are tailored to your needs so we build a package that works for you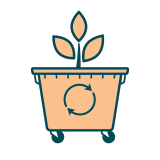 Each service is delivered by an expert in that field with years of experience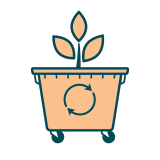 Our teams communicate at each stage to ensure the process runs smoothly
Project Consultation
Every project starts with a comprehensive consultation which involves our in-house designers and your dedicated account manager sitting down with you to find out exactly what you want.
Acting as your extended partner, we listen to your ideas to better understand your needs and establish how we can help bring them to life.
If you're not sure where to start and you need a little inspiration, we can provide our expert recommendations based on the hundreds of successful projects we have completed over the last 18 years.
During the consultation phase, we go over every aspect of the project – type of product, purpose of product, deadlines, budgets, ways of working – in great detail so that we have a clear and cohesive vision to prevent any setbacks further down the line. It can often require multiple meetings and regular communication over email or the phone until we all feel confident that we have created a thorough and accurate outline of the project.
To assist with this, we will ask you to provide us with as much information as possible. This includes brand guidelines, mood boards and all relevant artwork such as logos.
Design and Product Development
Our in-house team of designers collaborate with our clients to put together detailed digital mock-ups that can be tweaked as much, and as often, as required.
Once we have established your needs and produced a project outline, our in-house design team will begin to develop your promotional products.
We start by consolidating all of the information that you have provided and using it to design an initial proof. Given that the project consultation will have helped us get a detailed understanding of what you're looking for, we're confident that we can bring your ideas to life at this stage.
We then send you the initial proof which includes a full specification list outlining sizes, colours, materials, features and costs. If you or your team have any feedback, then we are able to make tweaks or do a full redesign as many times as needed until you are completely satisfied.
Once signed off, our designers contact the production team who source the appropriate factory and start the sampling process. The samples will be sent to you for final approval so that you can make sure the visual concept we have designed translates well as a physical item.
We don't stop until we get it right – this means making as many alterations as needed or going back to the drawing board if necessary.
Artwork Tips
Artwork must be provided in digital format as a vector file
Avoid printing gradients or drop shadows
Try to avoid reverse text where possible
Ensure artwork is in the correct Pantone colours
Minimise white or pale colours on jute
We recommend a minimum font size of 22px on jute
Factory Sourcing
Sourcing the right factory for your project is essential. It needs to tick all the boxes – strong ethical practices, quality service, speed, reliability, capabilities – whilst remaining within your budget.
Our production team, based in the Far East, are responsible for this part of the process and have built strong relationships with the best fully-certified factories in India, Bangladesh and Vietnam making it quick and easy for them to source the right one for your project.
As soon as the consultation phase is complete, our experienced team use the project outline to assess their wide network of trusted factories and select the most suitable one for you based on budget, turnaround times, quantities and type of product.
We know who can get the job done and we only work with factories that have been thoroughly vetted by us, audited by recognised third-parties and have proven to deliver quality products every time.
Our team then conduct negotiations on your behalf using their industry knowledge and relationships to get the most cost-effective result for you.
Once a factory has been agreed on by all parties, we carry out another full inspection to ensure that it complies with our ethical standards before we get started on producing samples of your promotional products that can be sent to you for approval.
We promote ethical sourcing
Ethical sourcing is the process of ensuring that products, goods or materials are being obtained in a way that would be deemed morally acceptable and responsible.
This means that the workers involved in making them are safe and treated fairly and that negative environmental, economic and social impacts are kept to a minimum during the sourcing process.
Our promotional products are ethically sourced which means that we only work with factories that comply with ethical standards.
Learn more about our factories and ethical standards
Product Sampling
Sampling is essential in order to make sure that you are completely happy with your promotional products before they go into mass production.
The purpose of samples is to give you a real sense of what the product actually looks and feels like and how it functions so that you can spot any flaws or areas of improvement.
We can provide you with samples of our materials during the consultation phase so that you can make an informed decision about which one you want to use, and we send a sample of the product itself after we have confirmed a design and sourced the right factory.
This is your final opportunity to make any changes so we ask that, if you have any feedback or notes, you discuss them with us so that we can make the appropriate adjustments until the product is flawless.
Production
Once the samples have been approved by you, we can begin manufacturing your promotional products at the factory we have carefully selected in the Far East.
The entire manufacturing process is overseen by our reliable production team who are on the ground at all times giving them easy access to the factories. This enables them to ensure that timelines are being met and high-quality products are being delivered.
It also means that they understand the cultural differences that can often be an obstacle for other suppliers, and they have constant direct communication with the factories which means that there is far less room for mistakes to be made and that any issues that do arise can be resolved promptly.
Throughout the production stage, our team provide full transparency by supplying your account manager with in-depth reports and feedback that can be shared with you. This allows you to monitor the progress of your promotional merchandise if you wish.
We also regularly assess the working conditions and practices in the factory to ensure that it continues to uphold our ethical standards.
Quality Control
We excel when it comes to the quality of our products because we take quality management very seriously. There are strict procedures in place to ensure that your promotional products are manufactured to an exceptional standard that befits your company.
As part of our quality assurance, we rigorously test and assess your products at every stage of production, from the materials and printing techniques to the workmanship and production methods. This is to determine whether there is any need for corrective measures to be put in place.
Our quality control checks, which are conducted by our production team at the factories, involve the close inspection of the products and processes to address the following questions:
Is the product safe? Are there any potential hazards?
Does the product function as it should? Is it fit for purpose?
Do the accessories (zips, pockets, buttons etc.) work?
Are the colours correct?
Is the artwork clear and as desired?
Are the sizes accurate?
Is there any loose thread or stitching?
Is the finish up to a high standard?
The findings from these checks are reported back to your account manager so that you have full access to this information and then we produce a corrective action plan to resolve any issues.
This involves us working closely with the factory to highlight areas of improvement so that they can build on their weaknesses and refine their production line all with the aim of making sure that you get products that are up to the expected standard.
Any products that do not meet this standard are either amended under the corrective action plan or, if they are deemed unsafe or unfixable, they are removed from the production line and recycled or repurposed.
A thorough final check is carried out by us before your promotional products are approved for dispatch.
Logistics
Bag Maverick have successfully delivered hundreds of thousands of promotional products to clients across the globe.
We manage the logistics of projects of all sizes to ensure that your promotional products are shipped and delivered on-time and in perfect condition saving you the headache.
Once the final quality checks have been completed and your products have been packed in our recycled cardboard boxes, our production team will liaise with your account manager to let them know that your products are ready to be shipped.
Based on the shipping terms that have been agreed during the consultation phase of the project, your account manager will take the appropriate steps to ensure that your promotional products are delivered directly from the factory to your designated delivery location.
Our logistics support service is scalable and flexible with a variety of options available including multi-drop deliveries.
Your account manager is even on hand to help resolve any issues or concerns with delivery right up until you confirm receipt of your goods, dependent on your shipping terms.
Shipping Terms
When organising the transportation of your goods, we can arrange delivery and agree on the incoterm that works for you, including, but not limited to, the following:
Free On Board (FOB)
This is when there is a 50/50 split in the responsibility of getting the goods to you safely.
We will arrange for them to be collected from the factory and loaded onto the freight but once they are on the vessel and ready to be shipped, the responsibility falls on you.
This means that any cost or risk involved beyond that point must be handled by you including import duties and organising the collection and delivery of the goods from the destination port.
This option is our most popular as it enables you to better manage your costs. It works well if you have an in-house logistics team and a reliable local courier that you work with regularly.
Delivered Duty Paid (DDP)
DDP is the most comprehensive option as it all the responsibility falls on us.
We will arrange for the goods to be collected from the factory, loaded onto the freight and delivered to your desired location beyond the destination port. We will also manage all the shipping costs, import and export duties and any other costs or documentation that is required.
This makes everything completely hassle-free for you and works well if you are a smaller business without the capacity to arrange any of the shipping.
Cost, Insurance and Freight (CIF)
This option is very similar to FOB except that there are several expenses that will be taken care of by us such as the export license, cost of moving the goods, insurance and inspections. Essentially, this means that we are responsible for any costs and risks up until the goods reach the destination port.
This offloads some of the more challenging or complex areas of shipping goods on to us so you can focus on arranging the collection and delivery from the port.
Ex-Works (EXW)
If you're happy to handle all the logistics then this is the option for you. With EXW, the obligation falls on you to arrange for the products to be collected from the factory and delivered to your desired location. This means that you organise everything aspect of the shipment of the goods including the costs, and that all the risk falls on you once the products leave the factory.